Financial Aid
Grants, Scholarships, Loans, and Financial Literacy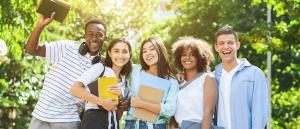 Financial aid is available at Columbia Gorge Community College (CGCC) for students to help bridge the gap between the costs of education and the available student and/or family resources.
Our goal is to assist students in accessing federal and state funding sources to help meet the costs of your educational goals. 
The ultimate goal is for CGCC to help you graduate debt free or as close to that as possible. 
Returning students: We may have additional financial support to help you complete your degree/certificate.  Contact Financial Aid at financialaid@cgcc.edu for more information.
Returning students with a balance: We are more than willing to work with you on past due bills and may even have additional funding to assist you.  Contact the Business Office (541) 506-6057 for more information.
All Students: We have many scholarship opportunities to assist you with your school costs.  Click Here for more information!
CGCC Federal School Code: 041519
 
Types of Financial Aid
Financial aid comes in many forms. Students may be eligible for more than one type.
Need help?
Our financial aid staff can help!