Become a CGCC Student Today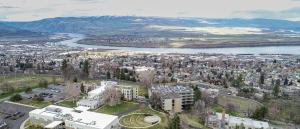 Columbia Gorge Community College (CGCC) offers programs designed to get you where you want to be. Whether that means transferring to a four-year school, learning a trade to get a job, or earning a short-term credential to boost your skills, CGCC has you covered!
CGCC is open admissions, meaning everyone is accepted, but some restrictions apply. Check out our admissions policies here.
General Application for Credit Students
If you are a degree-seeking student taking credit classes, apply using the link below in the purplesection. On the linked page, click "register" and enter your name and email address, then check your email for a verification link. Fill out the application and submit!
 
Non Degree-Seeking Students
If you are a College Now, ESOL, GED, Running Start, Expanded Options, or Early College student, or are taking CGCC credit classes for personal enrichment only (not for credit), apply using this link.

Community Education Students
Students taking or seeking to take community education, VESi, Small Business Development Center, Ed2Go, or other non-credit classes, see options on the community education page.