Applying for Aid
CGCC's Financial Aid Process
Ready for financial aid? Great! In just a few steps, you can get started. Please be aware, the financial aid process takes time. Review everything below, and contact CGCC's Financial Aid department if you have questions.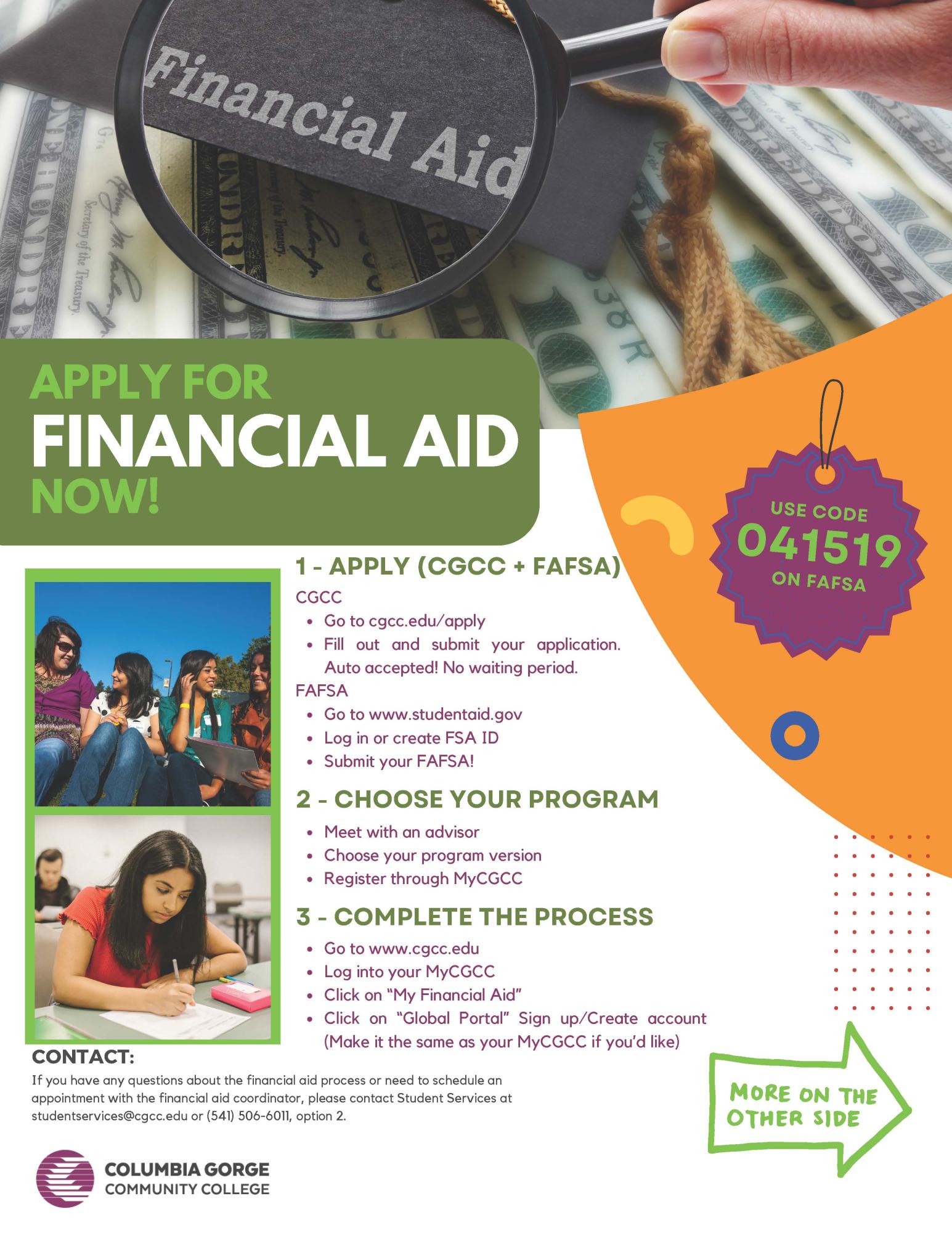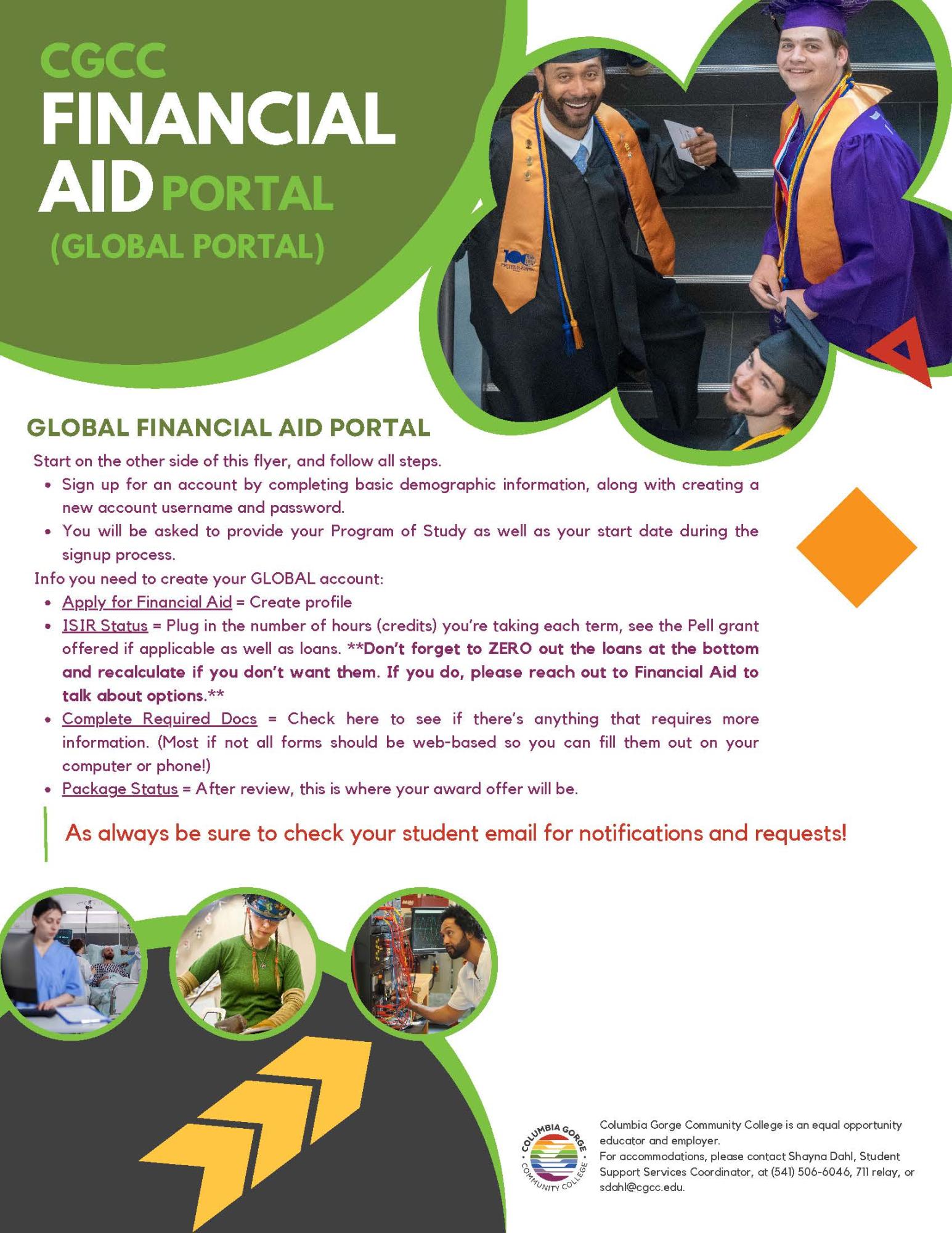 Steps to get aid
If you're eligible, follow the steps below.
Tax documents - returns, W-2s, 1099s, or other income statments

If you are attending between July 1, 2022 - June 30, 2023, file any time after October 1, 2021 and use 2020 tax info
If you are attending between July 1, 2023 - June 30, 2024, file any time after October 1, 2022 and use 2021 tax info

Social Security Number (citizens) or Alien Registration Number (eligible non-citizens)
Bank and investment statements (if you have any)
Records of untaxed income (if you have any)
Parental information if you are a dependent student - am I a dependent or independent student?
All students filing FAFSA must have an FSA ID
Parents of dependent students must have their own FSA ID
Get it here 
FAFSA stands for "Free Application for Federal Student Aid." 
The FAFSA or ORSAA are available beginning October 1 each year for the upcoming academic year. Before you file, we recommend you set up an FSA ID.
CGCC Federal School Code: 041519
Check the status of your electronic FAFSA at any time during and after the processing period. It is recommended that you check the status 1 week after submission if you used an FSA ID to sign your application, or 2-3 weeks after submission if you printed, signed and mailed a signature page.
The U.S. Department of Education will send you information on how to access your Student Aid Report after your FAFSA is processed. The SAR will summarize the information you reported, will contain comments that will alert you if further information is required to process your FAFSA, and will state your preliminary EFC, Expected Family Contribution.
Review your SAR carefully. Be sure that Columbia Gorge Community College (041519) is listed to receive your information.
The SAR will instruct you on how to make any needed corrections.
Meet with an advisor
Choose your program version (your major)
Register!
CGCC now uses Global to process student financial aid accounts. To complete the process, students must make a Global account.
Log in to MyCGCC
Click on "My Financial Aid"
Click on "Global Portal" and sign up/create an account
Make sure to check your email frequently for information from CGCC's Financial Aid department, or from Global. 
Attend class and check in with the Financial Aid office before you drop or withdraw or if your financial circumstances change.