The Cove
Tutor - someone who provides academic assistance with a specific subject matter.
Mentor - someone who provides feedback, advice, and guidance.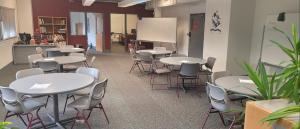 Welcome to Spring Break Bienvenidos
---
Update for week of 03/27/23
Mentor and Tutoring available by appointments this week.     https://calendly.com/tumentor
---
Mentoring
Fill out this Assistance form to get non-academic assistance from a CGCC staff or faculty mentor.
Tutoring
For dedicated math and writing tutoring, see the schedules posted below:
---
Math
Math (Mornings and Evenings and as needed)
Math (online - Mon, Tues, Wed, Thur 9 am to 3 pm)
---
Writing
Writing (online Tuesday only - 4 pm to 7 pm)
Writing (online - Thurs - 4:30 to 6:30)
Tom Kaser is available via zoom - to set up an appt during his times contact Tree Rocha (541) 506-6083 or via email trocha@cgcc.edu
Writing tutoring is provided on the weekends via email, within limits. Please plan accordingly this could take 3 to 4 days to be completed.
Send your paper to writingtutor@cgcc.edu and our online writing tutor, Dan Spatz, will provide asynchronous feedback.
---
Science
---
Additional Support