Research Guide: Latinx Education and Business
*The Latinx Research Guide was made by Dr. Jessie Herrada Nance and Tori Stanek's WR 123 Research Writing class. The section on education and business was compiled by Olivia Laurance and Yaneth Zamudio.
With the growing population of the Latinx community in the Columbia Gorge and surrounding area, local schools have put bilingual and migrant programs in place to help the young generation of Latinx students thrive in the educational environment. Schools ranging from K-12 grades offer programs to help with language barriers as well as literacy and math proficiency ("Dual Language / Spanish Immersion."). The English/Spanish programs put in place by schools bring more opportunities for learners to grow in their scholastic abilities with respect to culture and ethnicity.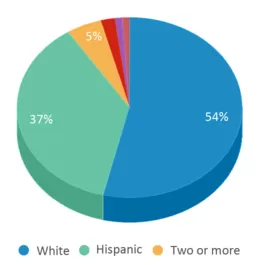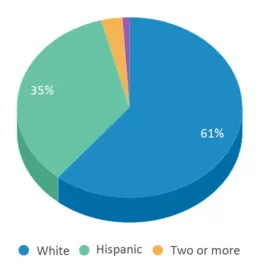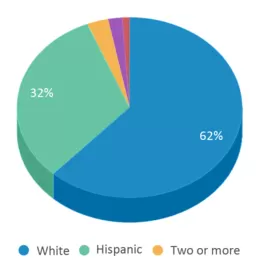 Hulan L Whitson Elementary School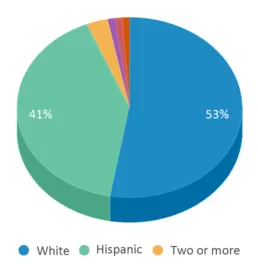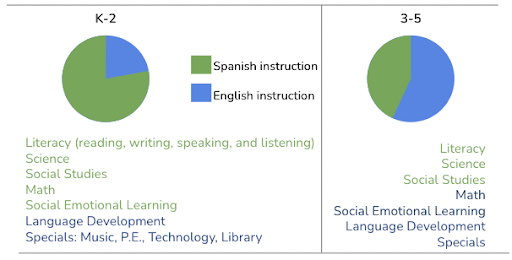 Mid-valley Elementary School is the only school located in the Columbia Gorge that offers a whole dual language program.
Latino businesses are on the rise. If you go and look deeper into Latino entrepreneurs, you will see things like Latinos are the most entrepreneurial yet still represent only  6% of total businesses, though they make up 18% of the population.(Ellingrud and Sichel) which is only a third of what it should be if you see it from that perspective. From a revenue perspective, Latino-owned businesses have only half the revenues of businesses owned by Whites in the US. From an access-to-capital perspective, (Ellingrud and Sichel). 
According to Castillo, Latino businesses, in 75% of the cases, use their own personal savings and networks to start businesses. Less than 50% of Latinos get funding from banks. Castillo argues that to fix this, we need to change a few things. Access to capital is very important. The second thing we need to do is to promote Latino businesses going into areas of the economy that have a higher survival rate and potential for growth (Castillo, 15).
There are many local agencies like The Next Door that began focusing on addressing the disparity of the Latino community and trying to improve the lives of the Latino community. The Next Door has a small business development program, Promoviendo Prosperidad, or Promoting Prosperity, that helps Latinos start up their business.
The Dalles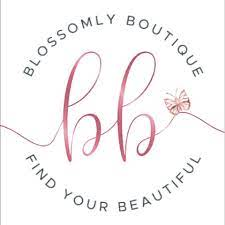 ​​​​​​​​​​​​​​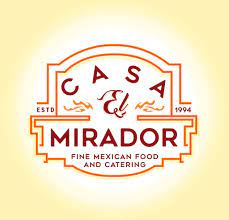 Hood River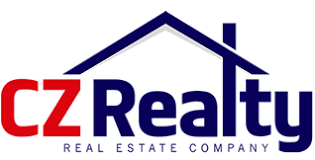 ​​​​​​​​​​​​​​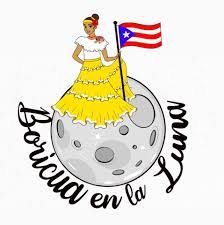 Business
Castillo, Alejandra. Inclusive Innovation: Latino Entrepreneurs Hold the Key to America's Economic Future. Harvard Kennedy School Journal of Hispanic Policy. Volume 27, 2017
Castillo gives a comprehensive analysis of the advancements made by minorities in the US. Castillo is the National Director of the Minority Business Development Agency at the U.S. Department of Commerce and states that she is very confident in the report that she gives about minorities being the fastest-growing

segment of entrepreneurs in the United States. Castillo's reason for this is the growth of minorities in the U.S. along with technological innovations and science-based businesses driving global commerce and education, not to mention a growing millennial generation that is embracing entrepreneurship as part of their DNA. (Castillo16) This includes advancement in the area of STEM or technology-based fields. science, technology, engineering, and mathematics. 




Castillo gives a lot of factual data that validates her statements. One good example is the U.S. Census Bureau reporting that within a few years, the U.S. population will be 'majority-minority' – a transformation now estimated to occur as early as 2044.  There is no question that diversity is our Nation's greatest asset, and our position in the global economy is contingent on the growth of MBEs and their inclusion in the economic agenda – on a national and global level.  In 2012, the Survey of Business Owners reported MBEs generated $1.5 trillion dollars of economic output and created 7.2 million jobs for the nation. (Castillo 14,15)




This is paramount for the topics I have chosen since relatively they have to do with business and education for the Latinx community.  There are a lot of statistics and information Castillo gives to help further me ponder and expa

nd on future topics and conversations with my reader. 


 

Ellingrud, Kweilin, and Bernardo Sichel.

"Empowering Economic Growth in the Latino Community."

McKinsey & Company

, McKinsey & Company, 27 Sept. 2022. 





A podcast empowering economic growth in the Latino community. 


 

Jula, Megan.

"Latino Entrepreneurship Taking Hold in the Columbia River Gorge."

American Communities Project

, 15 June 2019, 





This source mentions the progress and steps of the organization Promoviendo Prosperidad (Promoting Prosperity)  and their efforts to integrate more Latin-owned businesses in the Gorge. They believe in helping financially, as well as with healthcare, and show their success rates and their growth in helping the Latino community with entrepreneurship opportunities. 


 

Carbajal, Frank, et al.

Latinx Business Success: How Latinx Ingenuity, Innovation, and Tenacity Are Driving Some of the World's Biggest Companies

. Wiley, 2022.  


 

Latinx Business Success: How Latinx Ingenuity, Innovation, and Tenacity Are Driving Some of the World's Biggest Companies

explores the success stories of Latinx entrepreneurs and their contributions to some of the world's largest companies.





This book is full of interviews with many accomplished Latin business leaders in the United States, specifically in the bay area. Authors Frank Carbajal and José Morey give readers a perspective of what it takes to succeed in modern leadership as a Latino and how to close the digital divide that keeps Latinx people as the underdogs in positions of authority. The book explores the authors' framework—which has various principles like leverage, abundance, game plan, Insight, Technology, intelligence, and decision—and explains how each part of the system contributes to leadership success for current and aspiring Latinx leaders.


 

Carpenter, Craig Wesley, and Scott Loveridge.

"Can Latinx Entrepreneurship Help Rural America?"

Choices

, vol. 36, no. 4, 2021, pp. 1–6.

JSTOR

, 





In this article, Carpenter and Loveridge explore the potential impact of Latinx entrepreneurship on rural areas in America. The authors discuss the challenges faced by rural communities and examine how Latinx entrepreneurs can contribute to economic development in these areas. Specifically with migration labor and the possibility to fill the void in small towns like it has been done in the past. They analyze case studies, economic data, and existing research to provide insights into the role of Latinx entrepreneurs in revitalizing rural economies. The article aims to shed light on the opportunities and barriers associated with Latinx entrepreneurship and offers recommendations for policymakers, community leaders, and aspiring entrepreneurs interested in fostering economic growth in rural America.


 

Rodríguez, Robert, et al.

Auténtico: La Guía Definitiva Para El Éxito Profesional de Los Latinos

. Latinx Institute Press, 2017.  





Latinos are one-third of the US population. The book mentions how the economy and the market are changing with the growth of educated and talented Latinos. Recognizing different generations of Latinos in corporate life as well as leaders and their successes. It focuses on providing guidance and advice for Latinos seeking professional success. It explores topics such as career development, overcoming challenges, navigating workplace environments, and leveraging cultural strengths in the professional world. It explores deeply to help the reader grasp the outside influences of conscious and unconscious biases, as well as the inner struggles that many Latinos face when deciding whether to adapt to the dominant culture, disengage from it or strongly embrace their cultural identities while striving for success.
Education
"Public School Review"

Public School Review

, 2023,  





This website provides information on the statistics of elementary to high school schools regarding topics such as math and reading proficiency, student-teacher ratio, and minority percentage. It overviews specific minority percentages and provides charts of students within a school district and their ethnicities. 


 

"Dual Language / Spanish Immersion."

Dual Language / Spanish Immersion

, Portland Public Schools, Nov. 2022





This page is taken from the Portland Public Schools website and shows all schools in the Portland district with Spanish immersion programs going from grades K-12. It also includes links on how to apply for the program as well as family resources. 


 

"Bilingual Program / What Is Dual Language?"

Bilingual Program / What Is Dual Language?

, Mid Valley Elementary School. 





Gives a short explanation of Mid Valley Elementary School located in Hood River and the dual language program offered. It includes pie charts on what can be taught with Spanish instruction between the K-2 and 3-5 grades, as well as the benefits of dual language for Spanish-speaking students.  


 

"Columbia Gorge Education Service District."

Migrant Education Services

, Columbia Gorge Education Service District, 2023. 





Provides information in both English and Spanish on the migrant education program and services Columbia Gorge education services offer. This page explains how the migrant education service can be helpful and in which ways it is beneficial; it also includes contact information for the general organization as well as specific people. 


 

"Hood River County School District ."

Public School Review

, 2023.





This website provides information on the statistics of elementary to high school schools regarding topics such as math and reading proficiency, student-teacher ratio, and minority percentage. It overviews specific minority percentages and provides charts of students within a school district and their ethnicities. 


 

Garcia, Gina Ann. "What Does It Mean to Be Latinx-Serving? Testing the Utility of the Typology of HSI Organizational Identities."

Association of Mexican American Educators Journal

, vol. 11, no. 3, Feb. 2018, p. 109, https://doi.org/10.24974/amae.11.3.363. Accessed 4 Jan. 2021  





This article explains the meaning of having a "Latinx-serving" institution and the skills that come with it. It includes a guiding framework, and the different abilities an institution may have to provide a culture that enhances students' racial/ethnic experience. It discusses research, practice, and policy