Pre-College and College Guidance Department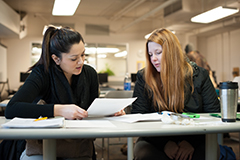 CGCC Photo
Contact
Teresa Cummings
Pre-College Specialist II
tcummings@cgcc.edu, (541) 506-6041
Department Chair
***For up to the minute campus closure information, please sign up for FlashAlert***
Teaching current and future students the skills needed to guide them through a successful college experience.
People looking to go back to college can learn the basic skills needed for taking college courses.
Students will learn the needed skills to complete the GED® test.
Expand your reading skills, learn basic to college level reading skills.
A program for eligible youth ages 16-24.
Located at the Worksource The Dalles office.  A program for adults ages 18+.
Classes
| Course | Name | Credits |
| --- | --- | --- |
| CG 101 | College Survival and Success: Personal Responsibility | 1 |
| CG 102 | College Survival and Success: Goal Setting | 1 |
| CG 103 | College Survival and Success: Self-Management | 1 |
| CG 111A | Study Skills for College Learning | 3 |
| CG 111C | Study Skills for College Learning | 1 |
| CG 114 | Financial Survival for College Students | 1 |
| CG 130 | Today's Careers | 2 |
| CG 140B | Career and Life Planning | 2 |
| CG 209 | Job Finding Skills | 1 |
| CG 225 | Transfer to a Four Year College | 2 |