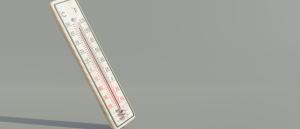 The summer heat has created potentially dangerous conditions in CGCC's service area and beyond. There is an EXCESSIVE HEAT WARNING in effect until Thursday, July 28 at 9pm PDT. Temperatures are forecast to be in excess of 105 degrees. Extreme heat significantly increases the potential for heat-related illnesses, particularly for those working or participating in outdoor activities or those who are indoors without air conditioning. Heat-related illness affects all age groups. Heat-related illness occurs when the body is no longer able to cool itself properly, and can include heat cramps, heat exhaustion, and heat stroke. Take precautions and preparations ahead of time, when possible. Columbia Gorge Community College has air-conditioned spaces available in The Dalles and Hood River from 8am-6pm PDT each day for our student community. Additionally, there are many community organizations throughout the Columbia River Gorge that are offering cooling shelters as well as transportation options for community members in need during this weather event.
Houseless and vulnerable residents should check the resources listed here or here for assistance.
If you have any questions, please reach out to Student Services at 540-506-6011, option 2.