The Dalles Campus 
Location: 400 East Scenic Drive, The Dalles, OR 97058-3434
Driving Directions 
Parking is free. Accessible parking and paths are indicated on the map below.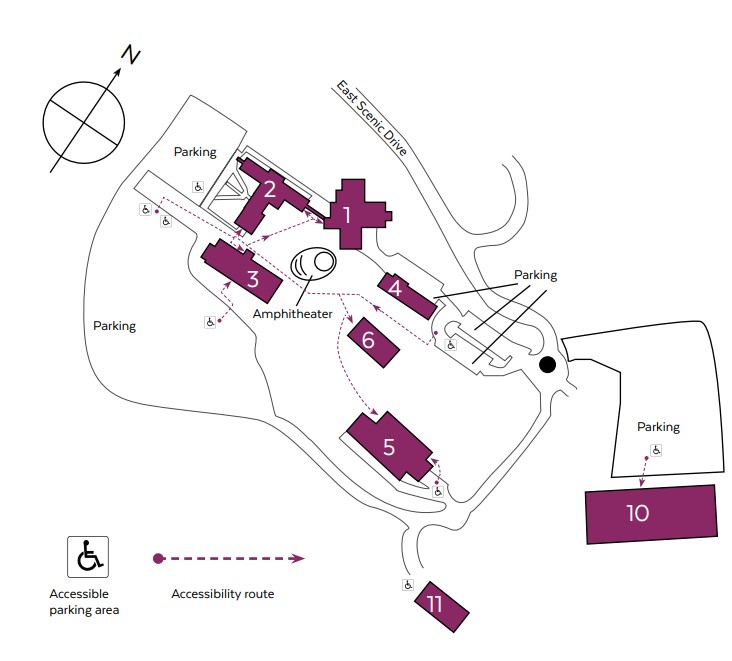 Building 1

Board Rooms
Classrooms
Computer Labs
English for Speakers of Other Languages (ESOL)
Facilities Services
The Hook Cafe
Library and Learning Commons
Nursing and Health Occupations classrooms
Nursing Offices
Pre-College (Adult Basic Education, GED, ESOL)
Student Life

Building 2

Business Office
Campus Store (Bookstore)
Columbia Gorge Educational Services District (CGESD)
Child Care Partners
DEQ
Foundation Office
Gorge Literacy
Human Resources
Lecture Hall
OSU Wasco County Extension Service
President's Office
Small Business Development Center

Building 3

(Health & Sciences Building)

Classrooms
Computer Lab
Information Technology
Science Labs
Student Services

Building 4

Building 5

(Columbia Gorge Regional Skills Center)

Classrooms
Construction Technology
Manufacturing & Fabrication

Building 10

(Ft. Dalles Readiness Center/CGCC Workforce Center)

Electro-Mechanical Technology

Building 11

Electro-Mechanical Technology

 

 
Hood River Center
Location: 1730 College Way, Hood River, OR 97031-7502
Driving Directions
Parking is free. Accessible parking is indicated on the map below.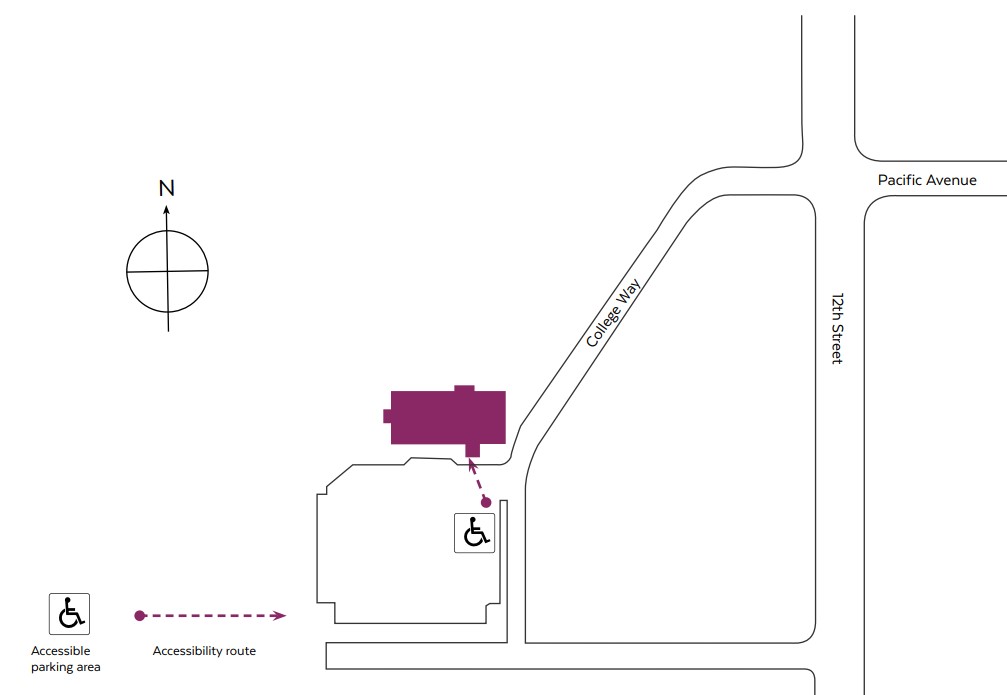 Downloadable Maps
Maps Download (PDF) - Both locations
(541) 506-6061
bookstore@cgcc.edu
(541) 506-6057
businessoffice@cgcc.edu
(541) 506-6021
financialaid@cgcc.edu
(541) 506-6151
hr@cgcc.edu
(541) 506-7000
(541) 506-6081
library@cgcc.edu
(541) 506-6101
presidentsoffice@cgcc.edu
(541) 506-6011, option 2
studentservices@cgcc.edu
(541) 506-6097
webmaster@cgcc.edu