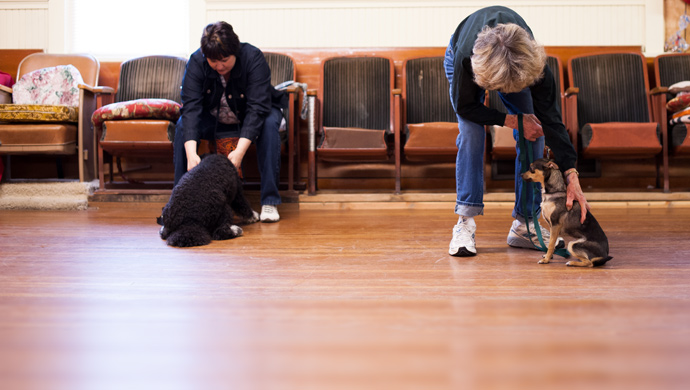 Community Education
Register online today.
Columbia Gorge Community College (CGCC) Community Education offers non-credit classes where you can discover your passion, explore a new career, learn a new skill, or pursue a dream.
| | | |
| --- | --- | --- |
| Register | Register online today | |
| Browse classes | Take classes for fun or professional development | |
| Suggest a class | All new class ideas are welcome | |
| Teach a community education class | You may have useful skills to pass on! | |
| Tell us what you think | Contact our Community Education Coordinator with comments or concerns | |
More Information
Registration
You can register for CGCC Community Education classes in one of three ways:
Register online using the link above.  If you have a student account already, sign in to your student account.

Not sure if you have a student account? If you've taken any CGCC class, either for credit or community ed, you have a student account.
Don't know how to access your student account? Contact Student Services for help (see #2)

Register on the phone: contact Student Services if you need help registering, have questions about a class, or don't know how to log in to your student account

Student Services in The Dalles (541) 506-6011, Option 2 or in Hood River (541) 308-8211

Register in person at either campus

The Dalles Student Services is in Building 3
Hood River Student Services is at the front desk

Need accommodations or other assistance for a disability? Contact the Student Support Services Coordinator Shayna Dahl at sdahl@cgcc.edu or (541) 506-6046 or 711 relay
Payment Information
Payment for Community Education classes is due at the time of registration. Payment can be submitted online through a student account, by phone with a credit card, or by cash, check, or card in person at Student Services or the Business Office (located in Building 2).
Class locations
The course information in the Schedule of Classes and the printed schedule sheet each student receives when registering online contains the location for the class. Some classes are located off-campus, and a reasonable effort has been made to include the address information for off-campus classes. For on-campus classes, the locations are as follows:
The Dalles Campus/The Dalles Readiness Center
400 East Scenic Drive
The Dalles, Oregon
Includes Buildings 1, 2, 3, 4, and 10. Building 10 is also known as the Fort Dalles Readiness and Workforce Innovations Center
Hood River-Indian Creek Campus
1730 College Way
Hood River, Oregon
There is only one building at the Hood River campus
Drop and withdrawal dates
Community Education classes must be dropped within the following timelines in order to be eligible for a refund:
Classes that meet 1 day - 2 weeks, drop prior to the first class meeting 
Class that meet 3 weeks or more, drop prior to the second class meeting
Changes to class dates and times; notification of cancellations
In the event of a change to the class date, time, location, cancellation, or other changes, a reasonable effort will be made to contact the students with as much advance notice as possible. For this reason, we ask that you provide current contact information such as a phone number and email address at the time of registration. Please also note that it is a violation of the Family Education Rights and Privacy Act for CGCC staff to leave detailed messages and/or send detailed emails to non-CGCC email accounts. CGCC staff will leave a message asking the student to return their call or check their student email, in accordance with federal law and school policy.
Refund policy
Refund Requests Within the Drop Period 
The Business Office automatically issues refunds to students who drop within the drop period. The refund process as follows:  
Refunds from tuition and refundable fees are first applied to outstanding charges on the student's account. If the student receives financial aid and opted to charge books on his/her account, this will also be deducted prior to any refund.
If the credit is the result of a payment by check or cash, a check is issued in the student's name.
If the credit is the result of a bank card payment, the refund will be applied to the original bank card.
Refunds resulting from check overpayment are held two weeks from the date of the original payment. 
Refund Requests After the Drop Period
If an extreme hardship prevented you from completing a course, and you could not drop during the refund period, you may request to have tuition charges removed from your account. Fees, especially any non-refundable lab fees may not be refunded. A Tuition Appeal form for requesting a refund can be obtained from the Student Services office in The Dalles or Hood River. You will be asked to provide documentation of your circumstances to support your claim. Your petition, and all accompanying documentation, must be received by the filing deadline to be considered. Please see the form for more details.
Student information policy
CGCC will not provide your information to any third party without your consent, except where allowed by law. For more information, read our Privacy Policy at https://www.cgcc.edu/policies/30d-student-records-and-confidentiality The Family Educational Rights and Privacy Act of 1974 (Statute: 20 U.S.C. 1232g; Regulations: 34CFR Part 99) also known as the Buckley Amendment is a Federal Law which states (a) that a written institutional policy must be established and (b) that a statement of adopted procedures covering the privacy rights of students be made available. The law provides that the institution will maintain the confidentiality of student education records. Note: FERPA rights belong to the CGCC student, regardless of the student's age.
Need help? Contact us.