Become a Child Care Provider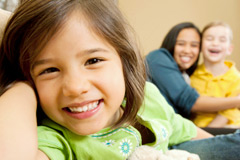 There are many things to consider when starting a new child care business in Oregon. We can help. Contact us if you need assistance.
Get Started
Read Types of Child Care in Oregon where you will learn about the different types of providers and their licensing and listing requirements.
Not all child care providers must be licensed.
Expand Your Business
Once you are an established child care provider, we can help you expand your business.
Join Child Care Partners provider network and let us know about openings in your program. Parents looking for child care may be referred to providers enrolled in our program. 
Word of Mouth Referrals
Child Care Partners is only one way to market your program. It is also important to talk with friends, neighbors, parents of children currently in your program, your church, etc. The best marketing for a child care program will always be the referral of a parent using your program. Word of mouth is your best source of referrals.