GSA Kickoff Celebration: Strengthening Our Community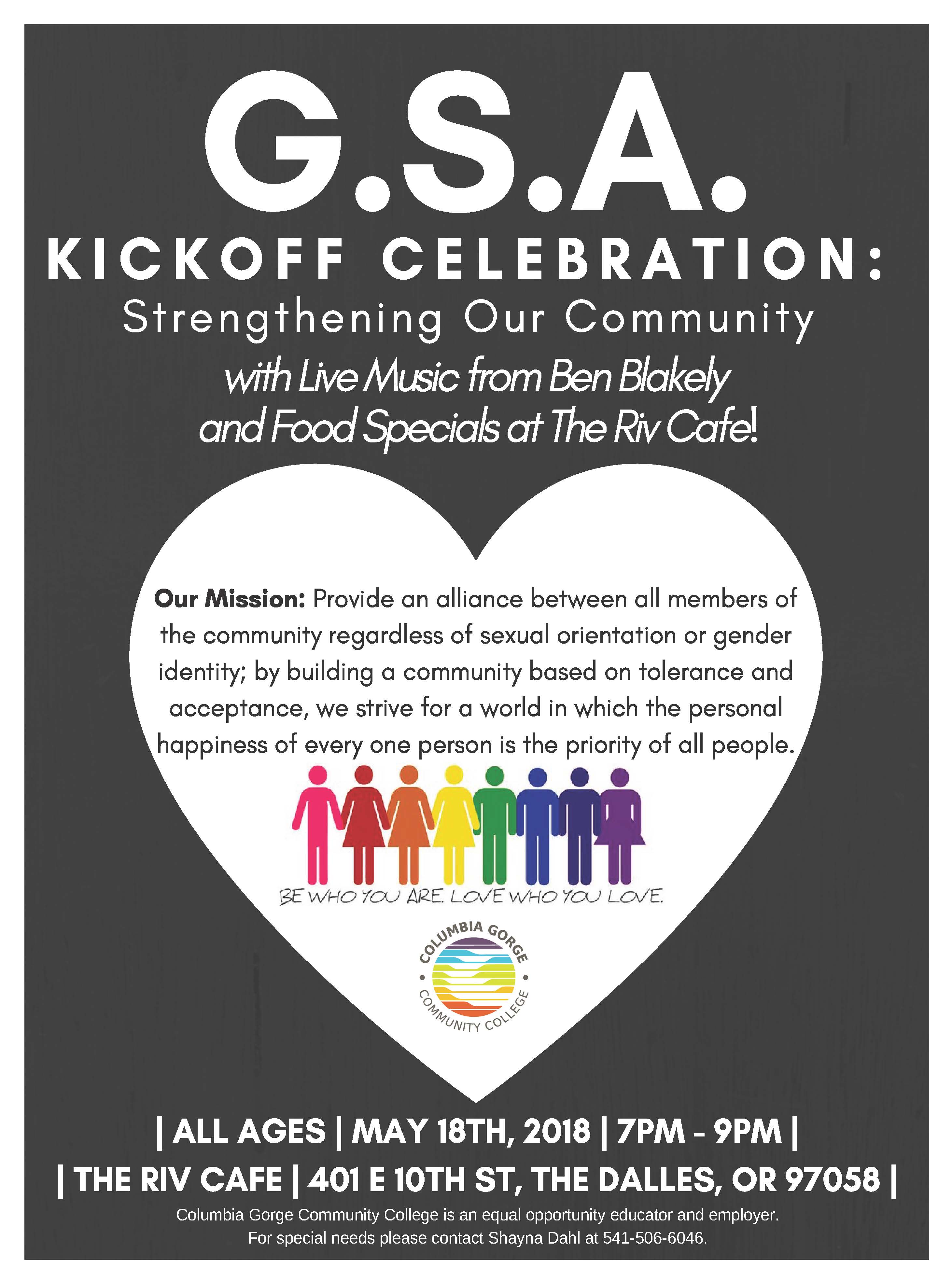 Contact
Ryan Brusco
Academic Advisor
rbrusco@cgcc.edu, (541) 506-6066
May 18, 2018,

7:00 pm

to

9:00 pm
The college has recently established the Gender-Sexuality Alliance (GSA) Club and it's finally time to celebrate our inception with a kickoff celebration.
Live music from Ben Blakely and food specials at The Riv Café!
Our mission: Provide an alliance between all members of the community regardless of sexual orientation or gender identity; by building a community based on tolerance and acceptance, we strive for a world in which the personal happiness of every one person is the priority of all people.