STEPS Program
Support To Expectant and Parenting Students (STEPS)
Columbia Gorge Community College is part of a network of public community organizations dedicated to your well-being and success. STEPS Success Coaches on the Hood River and The Dalles campuses are responsible for connecting you with those resources, whether you're in need of food, transportation, housing, healthcare, or shelter from domestic violence.
It's all part of STEPS, "Support To Expectant and Parenting Students," a federally-funded initiative of the Oregon Health Authority. Columbia Gorge, Klamath, Chemeketa, and Linn-Benton community colleges are all participating in Oregon.
At Columbia Gorge Community College, STEPS assigns Community Health Workers from Hood River and North Central public health districts, assisting Shayna Dahl, the college's Student Support Services Coordinator, in connecting students with local resources.
The table below lists the STEPS Program Domains. If you would like to see what services you may be able to receive, fill out the Consent for Referral form and return it to Student Services on either campus.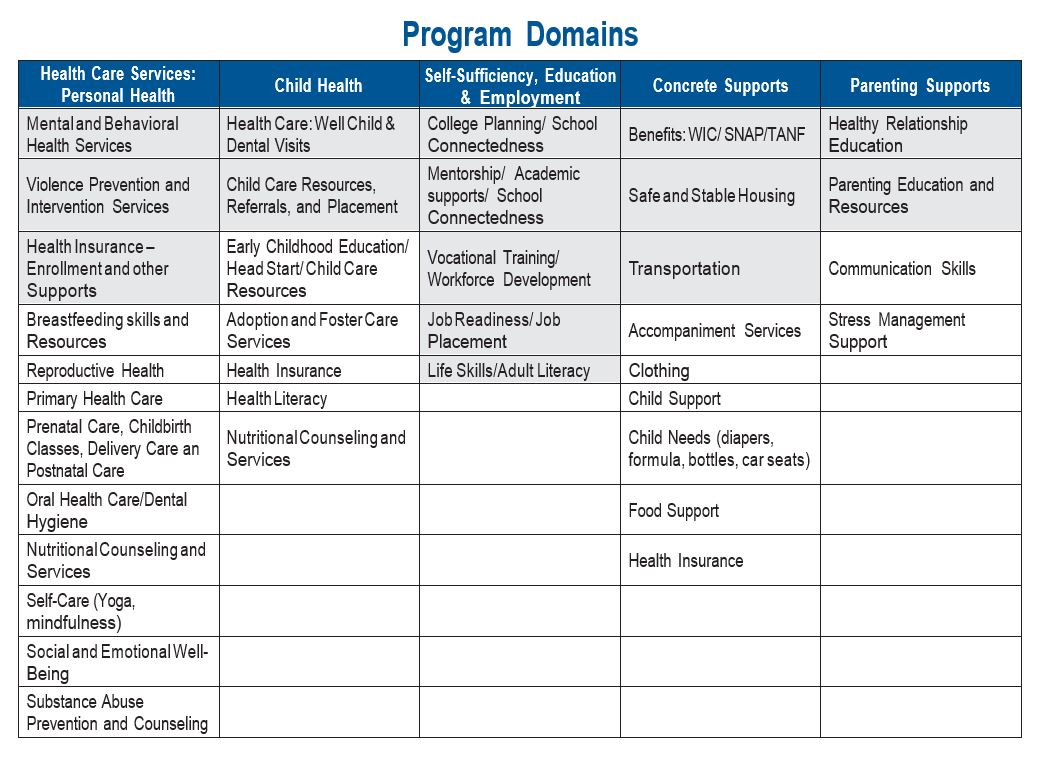 The funding for this project was provided by the Oregon's Pregnancy Assistance Funding from the HHS Office of Adolescent Health. More information can be found at: https://www.hhs.gov/ash/oah/grant-programs/pregnancy-assistance-fund/index.html
Nursing Mothers Lactation Room
CGCC has established a Nursing Mothers Lactation Room in Building 2 on The Dalles Campus. The room is located on the bottom floor of Building 2, Room 2.026. Students, staff, and faculty can check out a key for this secure room from the Student Services Office on a term-by-term basis. It is a comfortable area to nurse and/or pump, with a designated fridge located in the room. The college is currently exploring the location of a similar space at the Hood River Campus and will keep the community updated via email as this work progresses. For more information please contact Student Services at 541-506-6011, option 2, or via the Student Services Contact page.