Siri Olson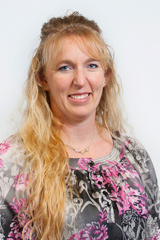 Siri Olson
Computer Applications/Office Systems Instructor
Office Hours
Instructor Olson is available during Fall, Winter, and Spring term on Tuesday evenings on The Dalles Campus, by appointment. The best way to reach her is by email.
Background
Siri Olson teaches part time for Columbia Gorge Community College (CGCC) as part of the Career and Tech Ed Department. She also works full-time for State of Oregon. She has spent over 10 years in the K-12 education system in which part of her time was with Columbia Gorge Education Service District in the Technology Department.
She lives with her family in the Dufur area. They have 5 horses, 2 dogs, and a few barn cats. She loves the outdoors and loves riding horses and camping. She and her family spend much of their time working their small farm and riding horses.
In her spare time, she tries to keep her 4-H Swine Club and High School Equestrian Team organized and learning. She is also a strong advocate of education and athletics, and as she officiated high school basketballn and volleyball of 13 years. Her goal in the future is to earn her Master's in Business Management.
Education
Bachelor of Science in Business Management, 2005
Associate of Applied Science in Accounting, 2000