Pam Ritzenthaler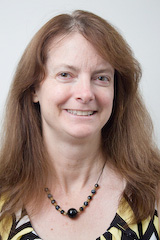 Pam Ritzenthaler
Business Administration Instructor
Background
Pam has been an adjunct Business Management and Computer Applications faculty at Columbia Gorge Community College (CGCC) since 2000. She has also taught at Portland State University and Clark College.
Prior to returning to school to get her Master of Business Administration (MBA), Pam taught students at risk of dropping out of high school in ILRN, an alternative school program she developed and implemented, for the Washington State Employment Office. Business work experience includes positions such as Marketing Manager for Inter-Fluve, a stream restoration design company, and operating her own business as a marketing and operations consultant.
Pam is active in the Gorge's music community as a member of both the Gorge Winds Concert Band and the Mid-Columbia Sinfonietta, playing the clarinet and serving on each organizations' board of directors.
Education
Master of Business Administration, 1999
Bachelor of Science in Human Resources - Business Administration, 1997
Earned most college transfer credits at CGCC, 1995