Mike Scroggs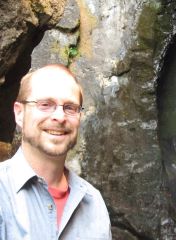 Mike Scroggs
Career Advisor
mscroggs@cgcc.edu, (541) 386-6300
Office Hours
Columbia Gorge Community College - Indian Creek Campus
Monday, Tuesday, & Thursday 8am - 5pm
WorkSource The Dalles, 700 Union St.
Wednesdays 8am - 5pm
Background
A Massachusetts native, Mike has lived more than half his life in Oregon (since 1989). His teaching career started with three years as a high school English teacher and has included stints instructing ESOL (in Colombia and at CGCC), reading, writing, business math, work readiness, and guitar. He has been a workforce development Career Advisor since 1999 and loves helping people find their path.
Education
Bridgewater State College, Bridgewater, MA
Master of Arts in Teaching English
Clark University, Worcester, MA
Bachelor of Arts in Philosophy