Teatro Milagro Production, Judge Torres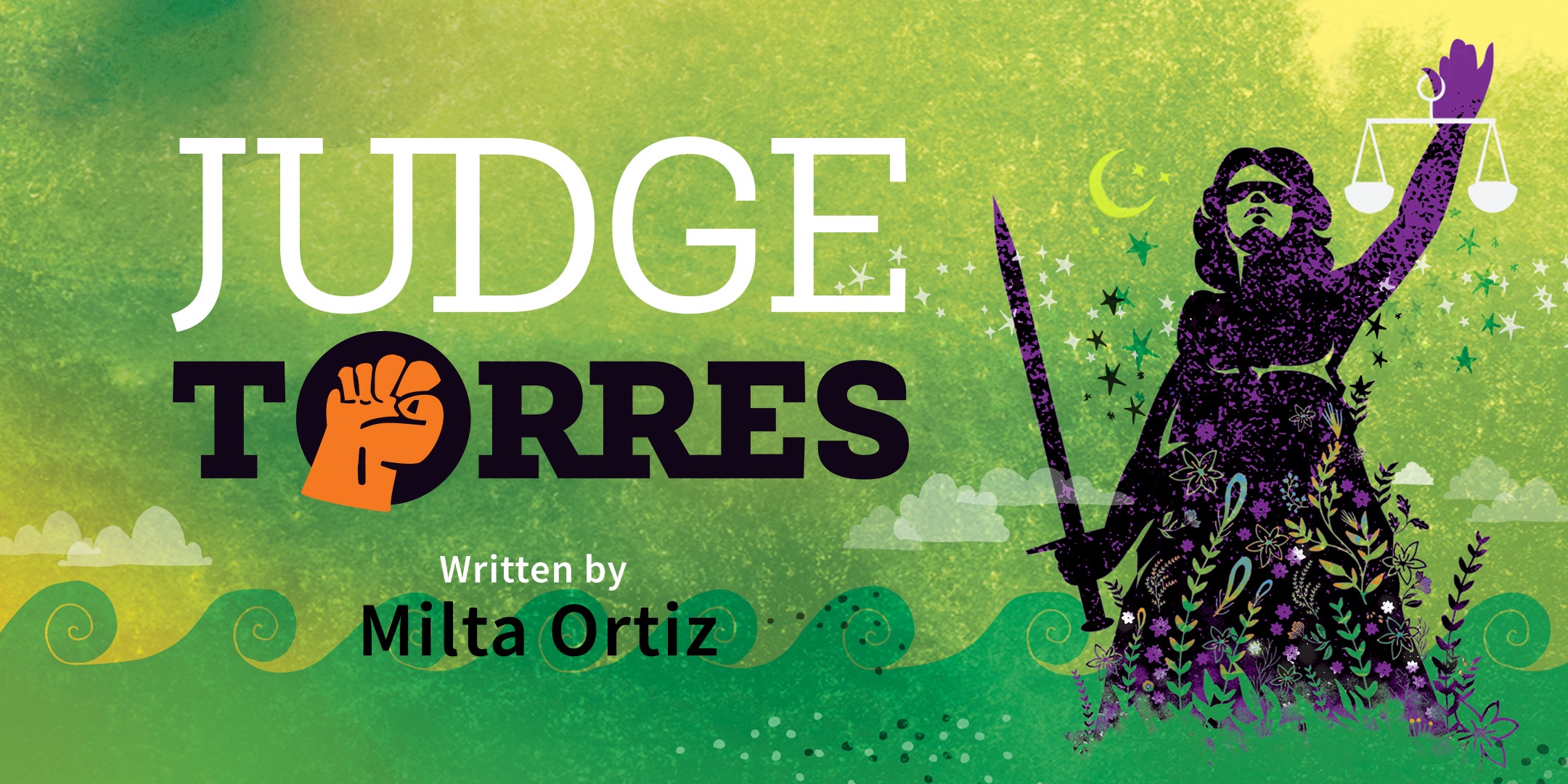 Contact
Susan Lewis
Director of Curriculum, Assessment, Strategic Planning & Accreditation
slewis@cgcc.edu, (541) 506-6047
October 11, 2019,

6:00 pm

to

7:30 pm
Wy'East Middle School Performing Arts Center
3000 Wyeast Rd #8424
Hood River, OR 97031
Judge Torres
Once an undocumented foster child, now one of Oregon's newest judges
National Touring Production
Written by Milta Ortiz
Directed by Mandana Khoshnevisan 
Join us to experience the world premiere of the bilingual production, Judge Torres. Teatro Milagro is a performing arts company that provides extraordianry Latino theatre, culture, and arts education experiences for the enrichment of all communities. Columbia Gorge Community College is proud to bring them to the Gorge again to share their performance. The play is bilingual in English and Spanish. Free Admission. Refreshments Provided.
About the Play
Based on the true story of Multnomah County Circuit Judge Xiomara Torres, Judge Torres is a story of magic and Mayan folktales, of loss and abuse, and ultimately, of triumph against all odds. In 1980, 9 year old Xiomara Torres and her family are led across a river by a "coyote", or smuggler, as they make their way to their new life in America. It's in this river that she meets La Siguanaba, a mythical being from Salvadoran legends who chooses to guide her, providing her strength and wisdom as she makes her way down a difficult path. As she grows up an undocumented immigrant in America, she's exposed to a whole new culture that isn't too fond of people like her, and gets placed in foster care, separating her from her siblings at a young age. Though her challenges threaten to overwhelm her at every turn, it's her will and faith in herself that allow audiences to believe in her boundless inner strength and celebrate her in this imaginative tribute to the resilience of immigrants.
Though Xiomara came of age nearly 30 years ago, her story and struggles are more relevant than every today. With the "#MeToo" movement and immigration reform being debated on the national stage, Judge Torres gives students and educators a way to address and discuss these sophisticated issues in an inventive, safe space.  Judge Torresis paired with Teatro Milagro's UNIDAD workshops that use theatre to address bullying, harassment, and student isolation by focusing on themes of identity, stereotypes, and community support.
See the UNIDAD Bystander Intervention Workshop event page to attend in The Dalles on 10/11 at 12:00pm.
Resources for Students, Faculty, and the Community:
 
Teatro Milagro's: Website
Download the Judge Torres Study Guide.
Descargue la Guia de Estudio de Judge Torres
Brought to you through the NEA Big Read, a program of the National Endowment for the Arts designed to revitalize the role of reading in American Culture. For up-to-date information about all of the events, please see the Wasco County Library District Calendar page for the NEA Big Read.