Core Themes Assessment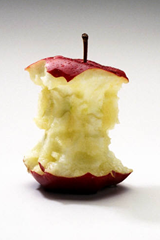 *** NOTICE: As of 2021, Columbia Gorge Community College is no longer defining its mission or reporting institutional effectiveness through Core Themes. The college has restructured its planning and institutional effectiveness assessment processes to align with Institutional Strategic Priorities and their related objectives and measures. For information related to CGCC's Strategic Priorities, visit the college's Institutional Planning page. Information for Core Themes will continue to be available here to provide historical data related to institutional effectiveness.
The Columbia Gorge Community College Board of Education previously adopted three Core Themes which collectively encompassed the college's mission and were used to guide planning and resource allocation.
Core Theme A: Building Dreams (Access)

Objective A1: providing a local option for obtaining quality education at an affordable price
Objective A2: Providing college credit opportunities for high school students
Objective A3: Serving the diversity of the college's service area
Objective A4: Meeting the expectations of CGCC's student body

Core Theme B: Transforming Lives (Education)

Objective B1: Applying processes that lead to student retention
Objective B2: Applying processes that lead to student progress, certificate/degree completion, and/or employment
Objective B3: Ensuring student proficiency in course, program and institutional student learning outcomes

Core Theme C: Strengthening Our Community (Partnerships)

Objective C1: Cultivating productive business and industry relationships
Objective C2: Creating, maintaining, and growing community relationships
As part of the ongoing cycle of assessment and continual improvement, the college annually evaluated mission fulfillment based on the attainment of Core Theme objectives.
Assessment Results