Dr. M. J. (Zip) Krummel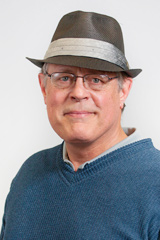 Dr. M. J. (Zip) Krummel
Social Science Department Chair
Psychology Instructor
zkrummel@cgcc.edu, (541) 308-8217
Background
Zip Krummel is a full-time instructor in the Psychology Department. Previously he was a graduate-level Adjunct Professor in Counseling and Psychology at Lewis & Clark College, and Portland State University, Adjunct Instructor in Psychology at Columbia Gorge Community College (CGCC), and a private practice therapist. Zip has been an educator in pre-kindergarten through Adult since 1980; he retired as a preK-12 School Counselor/School Psychologist in Wasco County.
He received his Doctorate in Special Education (EdD) and in Counseling Psychology (PhD) from Portland State University. He received his Master of Science and Master of Education with Thesis from Portland State University (Counseling) and Oregon State University (Education). He has several Bachelor Degrees including Education, Horticulture, PhotoJournalism, and Human Relations & Personnel Management.
Zip is a trained and certified Federal, State, and multi-county trauma specialist, working with 1st responders as well as victims of man-made or natural crisis (disaster) situations. He is also a certified suicide interventionist.
Education
Doctor of Education in Counseling (PhD) and Special Education (EdD), 2003
Master of Science in Counseling, 1992
Master of Education, 1986
Bachelor of Science in Education, 1981
Bachelor of Arts in Human Relations & Personnel Management, 1973